Drama as workers lock Tinubu's minister inside his office [Photos]
Minister of Works, David Umahi is currently trapped after being locked in by workers at the Ministry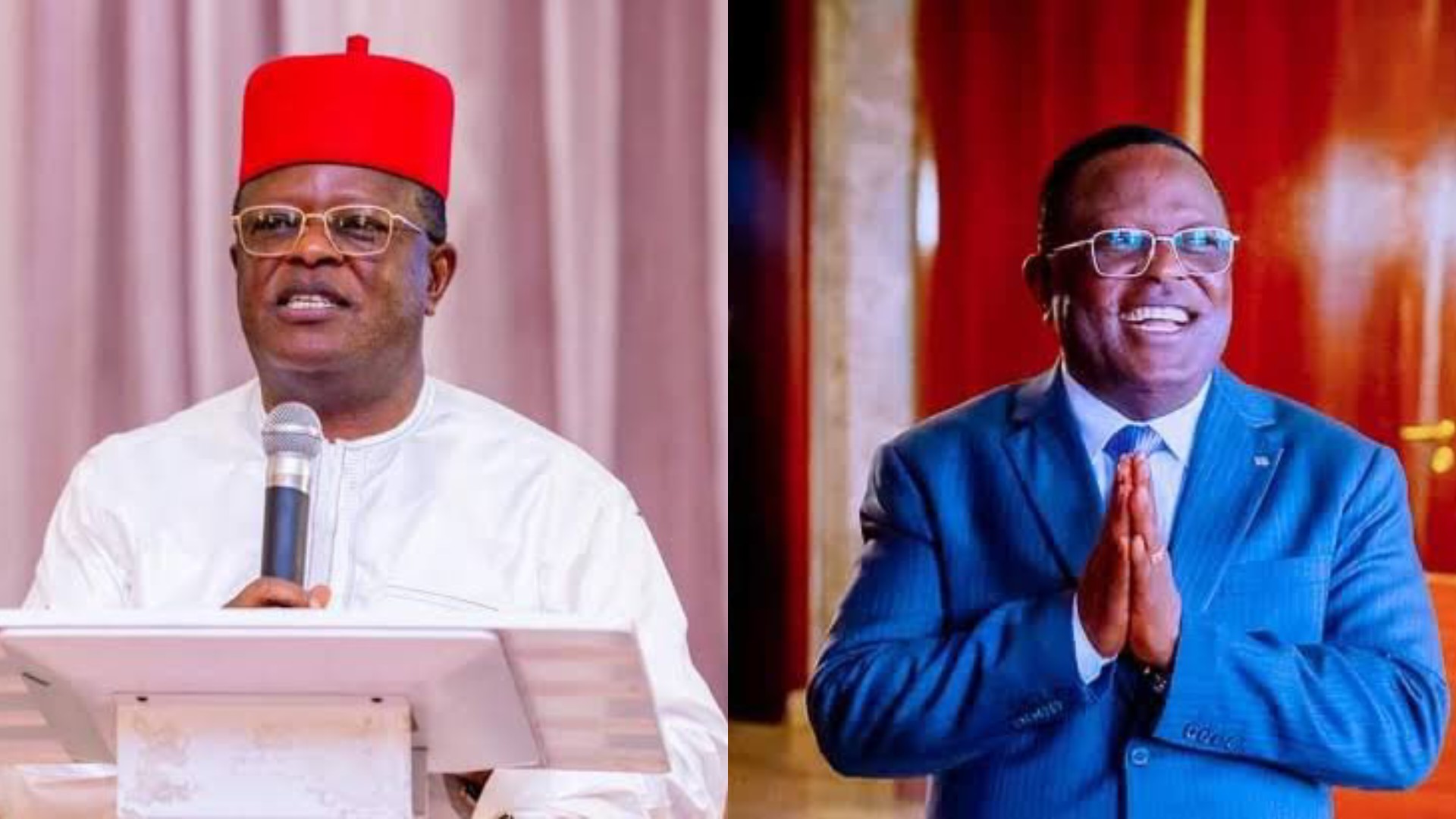 Workers at the Federal ministry of works have locked in David Umahi
The workers complained of the Minister's high handedness
Minister of Works, Dave Umahi, found himself trapped inside his office as protesting workers accused him of highhandedness.
The unrest began when the minister allegedly denied late-arriving employees access to the ministry.
Union members, predominantly from the Housing and Works Ministry, took matters into their own hands by effectively locking down the ministry, obstructing both entry and exit points.
This move left Minister Umahi stranded inside his office, unable to leave.
Among the grievances voiced by the union members are allegations that Minister Umahi obstructed engineers and directors from performing their duties.
They further claim that since his appointment, Umahi has consistently violated public service regulations by enlisting consultants to manage the ministry's affairs, circumventing established procedures.
A union official Williams Kudi expressed frustration over the minister's refusal to engage with them and address their concerns.
As of now, both Minister Umahi and his aides remain unreachable, leaving the situation at the Housing and Works Ministry in a state of uncertainty.
See photos below:
---
A'Court Ruling: Police Issue Warning Against Planned Protest In Kano
Sanwo-Olu Pledges To Stop Street Begging In Lagos
Breaking: NLC, TUC Call Off Strike
Strike: Ondo Government Urges Labour to Stay Civil
Just In: "We've Arrested Ajaero's Attackers" – Nuhu Ribadu
Strike: Labour Instructs Workers to Step Up Momentum
Breaking: Affiliated Unions Join NLC Nationwide Strike
Just In: ASUU Issues Directive For Members to Join Nationwide Strike
Breaking: NLC, TUC To Begin Nationwide Strike At Midnight