Breaking: Another African Coup as Gabon Soldiers Announce Removal of President Ali Bongo [video]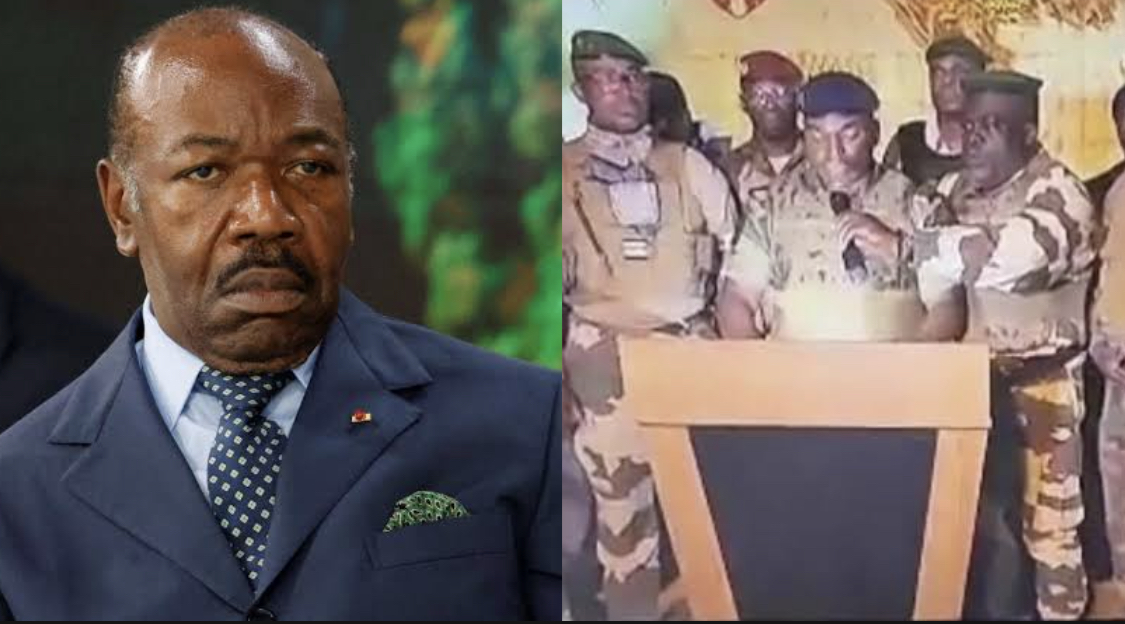 Gabon's leadership has been overthrown in a military coup that took place wednesday
Some Army officers in Gabon have announced on National television that they have taken over the country in an apparent coup from President Ali Bongo.
The military men took the action following the announcement of Bongo as winner of Saturday's election in the country.
The soldiers who introduced themselves as members of the CTRI (The Committee of Transition and Restoration of Institutions) said,
"We have decided to defend peace by putting an end to the regime in power."
The electoral commission said Bongo's main challenger, Albert Ondo Ossa, had come in second place with 30.77%.
Bongo whose family has been in charge of the country for 53 years has rejected Ondo Ossa's allegations of electoral irregularities.
This is coming after the last coup in Niger which saw the ousting of President Bazoum from office.
Other African countries where military rule is effect include Mali, Burkina Faso, Sudan, Chad and Guinea.
Watch video below
#Gabon After the announce of the fraudulent electoral results declaring Ali Bongo as winner, the Gabonese army has seized control of the country and has called for the dissolution of all institutions. pic.twitter.com/w6PGfB4oZZ

— Elle Vit Belle (She/Her) (@ElvineBelinda) August 30, 2023
---
UAE Denies Lifting Visa Ban on Nigerians
FBI Set to Expose 2500 documents on President Tinubu
UAE Lifts Visa Ban on Nigerians after Tinubu meets President Al Nahyan [photos]
Over 800 people killed in Massive Morocco Earthquake [video]
I had cocaine influenced wild sex with President Obama – Ex-Fraudster Sinclair alleges [video]
BRICS Invites 6 Countries to become New Members
Breaking: Wagner Group Leader Yevgeny Prigozhin dies in plane crash
ECOWAS Orders Standby Troops to Invade Niger, Restore order [video]
You are Ebola – Nigeriens Protest President Tinubu over alleged plans to attack country [video]