BREAKING: Peter Obi was unable to prove he scored majority of votes – Tribunal says
The Presidential Election Petition Tribunal says the Labour Party Presidential candidate did not sufficiently prove that his votes were stolen.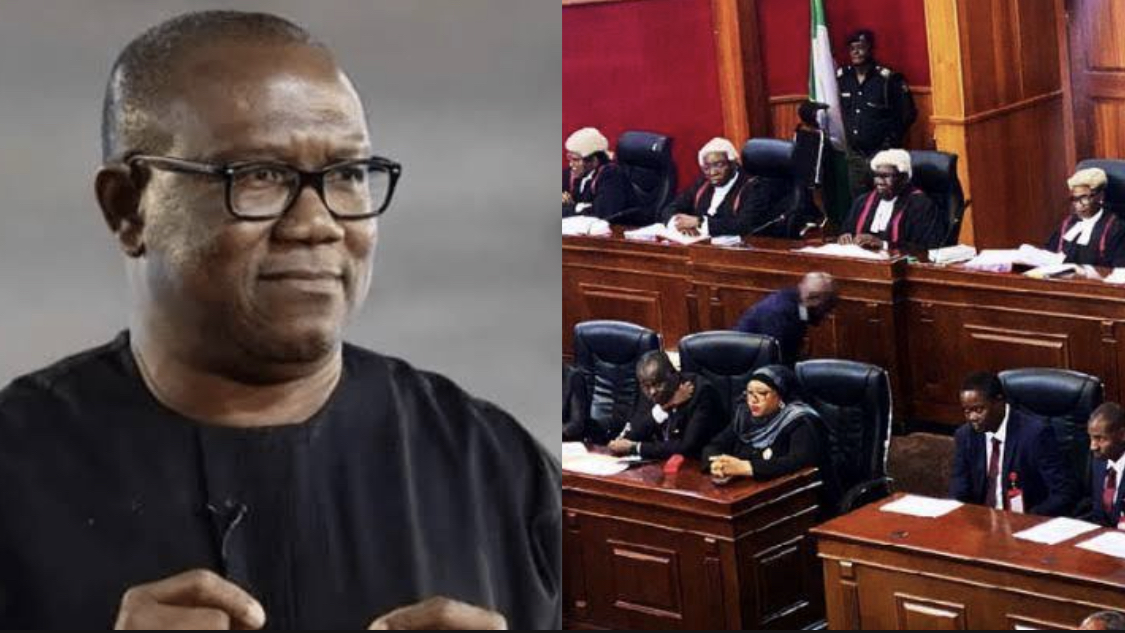 The Court held that Peter Obi's claims were broad with no polling units specified
The Presidential Election Petitions Court has ruled that the presidential candidate of the Labour Party (LP), Peter Obi, was unable to adequately prove that he scored majority of votes in the Feb 25th elections.
After the court's recess, following the dismissal of the APM suit, Justice Abba Bello Mohammed, read out the judgment, saying that the political party made broad allegations of irregularities, suppression of votes and corrupt practices to rob them of their votes, especially in Rivers, Benue, Lagos, Taraba, Imo and Osun states but failed to specify the polling units affected.
The judge further said The Labour Party alleged that INEC reduced their scores and added them to APC votes but failed to supply particulars of what they actually scored before the said reductions, nor did they supply the polling units where it happened.
Justice Mohammed further held that LP also failed to prove the allegations of overvoting against the All Progressives Congress (APC) and their actual reduced votes.
The judgement proceedings continue as the court is set to round up the petition the Labour Party and its candidate, Peter Obi. Next will be the PDP's suit.
Meanwhile some supporters have begun take to streets for perceived protests.
---
TAGS: Peter Obi
A'Court Ruling: Police Issue Warning Against Planned Protest In Kano
Sanwo-Olu Pledges To Stop Street Begging In Lagos
Breaking: NLC, TUC Call Off Strike
Strike: Ondo Government Urges Labour to Stay Civil
Just In: "We've Arrested Ajaero's Attackers" – Nuhu Ribadu
Strike: Labour Instructs Workers to Step Up Momentum
Breaking: Affiliated Unions Join NLC Nationwide Strike
Just In: ASUU Issues Directive For Members to Join Nationwide Strike
Breaking: NLC, TUC To Begin Nationwide Strike At Midnight