Presidential Election Tribunal dismisses APM's Petition over Incompetence
The Presidential Election Petition Tribunal Dismisses the suit by the APM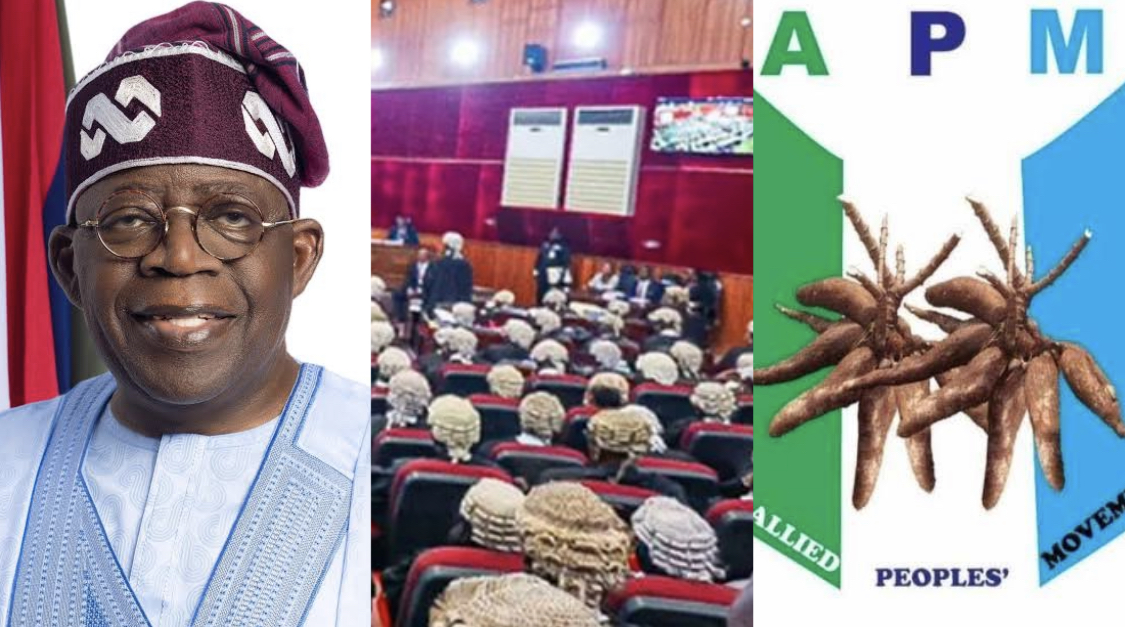 The PEPT says the APM's case is incompetent
The Presidential Election Petition Court has dismissed the case by the Allied Peoples Movement against President Bola Tinubu and his Vice President, Kashim Shettima on grounds of being incompetent.
The court held that the matters raised ought to be pre election matters to be handled by the Federal High Court.
The Chairman of the panel, Justice Haruna Tsammani, read the ruling also noting that such matter ought to be brought by members of the party.
The tribunal also dismissed the APM petition against the Independent National Electoral Commission and four others.
Listed as 1st to 5th respondents are INEC, All Progressives Congress, Bola Tinubu, Kashim Shettima and Kabiru Masari.
The tribunal ruled on each of the arguments put forward by APM.
Tsammani said the petitioners failed to prove their arguments and the petition was void of merits.
The judge said the APM ought have gone to court within 14 days after getting wind of Tinibu's nomination by the APC.
---
TAGS: Bola Ahmed Tinubu
A'Court Ruling: Police Issue Warning Against Planned Protest In Kano
Sanwo-Olu Pledges To Stop Street Begging In Lagos
Breaking: NLC, TUC Call Off Strike
Strike: Ondo Government Urges Labour to Stay Civil
Just In: "We've Arrested Ajaero's Attackers" – Nuhu Ribadu
Strike: Labour Instructs Workers to Step Up Momentum
Breaking: Affiliated Unions Join NLC Nationwide Strike
Just In: ASUU Issues Directive For Members to Join Nationwide Strike
Breaking: NLC, TUC To Begin Nationwide Strike At Midnight