FG Opens E-Passport Offices in Five Foreign Countries
FG launches improved e-passport offices in Spain, Italy, Greece, Austria and Switzerland to ease passport processing for Nigerians in diaspora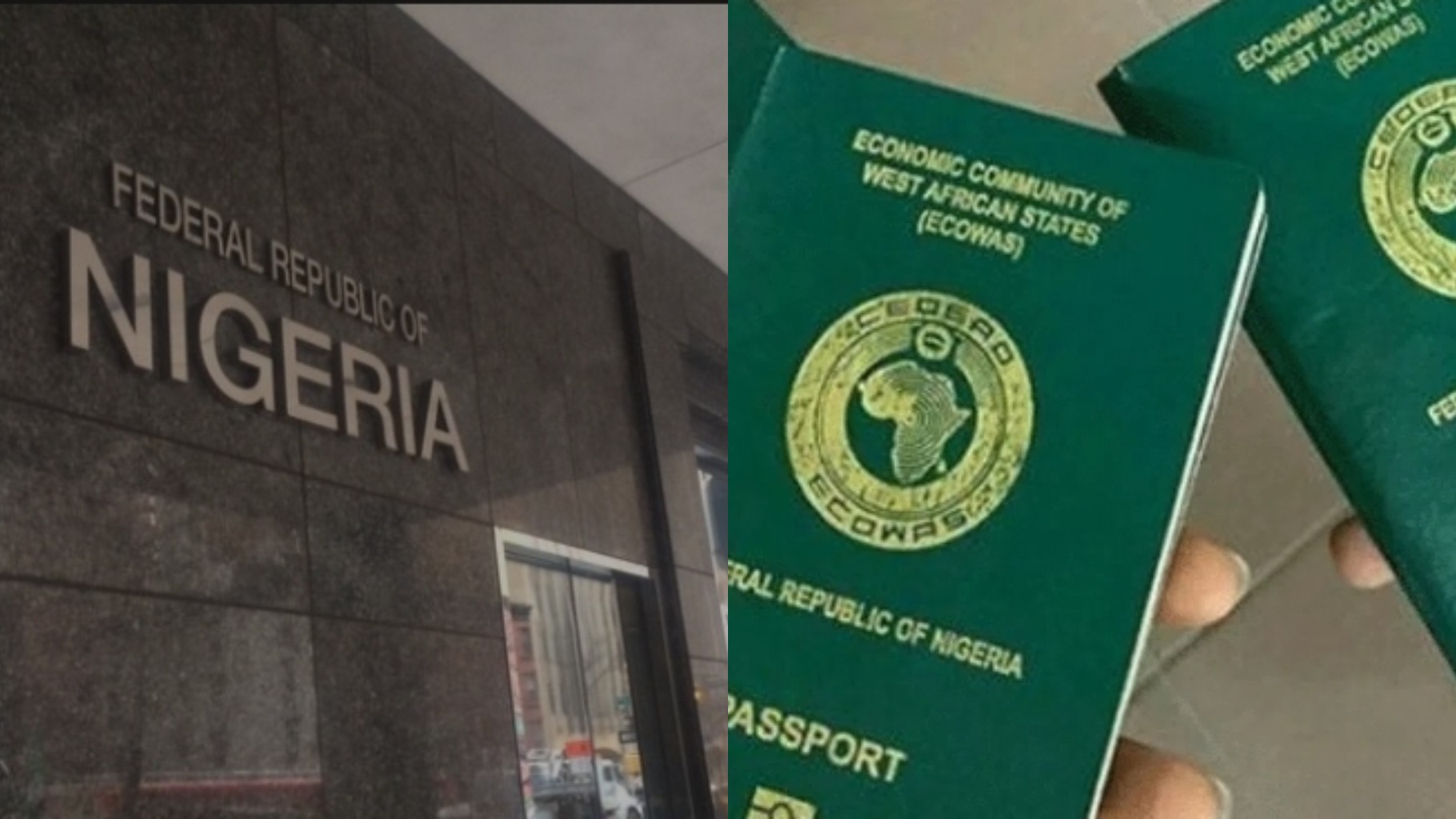 FG introduces improved e-passport offices in foreign countries
The new facilities aim to upgrade passport processing
The Federal Government has launched improved e-passport facilities at selected Nigerian Embassies in Greece, Spain, Italy, Austria, and Switzerland.
The Minister of Interior, Dr. Olubunmi Tunji-Ojo launched the facilities at the Nigerian Embassy in Rome.
According to a statement by the Service Public Relations Officer (SPRO) Dr. Adedotun Aridegbe on Tuesday in Abuja, it was disclosed that the new passport processing offices were part of the efforts to ease passport processing and acquisition for Nigerians living outside the country.
The Interior Minister stressed the dedication of President Bola Tinubu's government to citizens' diplomacy and the improvement of the services to the foreign community.
Olubunmi who was represented by the Acting Comptroller General, Caroline Adepoju disclosed the outline of the improved e-passport in Europe.
According to him, FG is launching additional improved e-passport offices at selected Nigerian Embassies in Europe.
He said:
" Phase one, which includes Spain, Greece, Austria, Switzerland, and Italy, is officially Introduced in Rome while phase two is scheduled to be implemented by the end of the week".
---
Israeli Airstrike kills top Hamas Commander
Israel-Palestine conflict: Gaza Hospitals overwhelmed as Israeli army intensifies bombardment
UAE Denies Lifting Visa Ban on Nigerians
FBI Set to Expose 2500 documents on President Tinubu
UAE Lifts Visa Ban on Nigerians after Tinubu meets President Al Nahyan [photos]
Over 800 people killed in Massive Morocco Earthquake [video]
I had cocaine influenced wild sex with President Obama – Ex-Fraudster Sinclair alleges [video]
Breaking: Another African Coup as Gabon Soldiers Announce Removal of President Ali Bongo [video]
BRICS Invites 6 Countries to become New Members