Gunmen Invade Abuja Estate, Abduct 3 Persons
Gunmen have invaded an estate in the Federal Capital Territory, Abuja, kidnapping a couple and another man.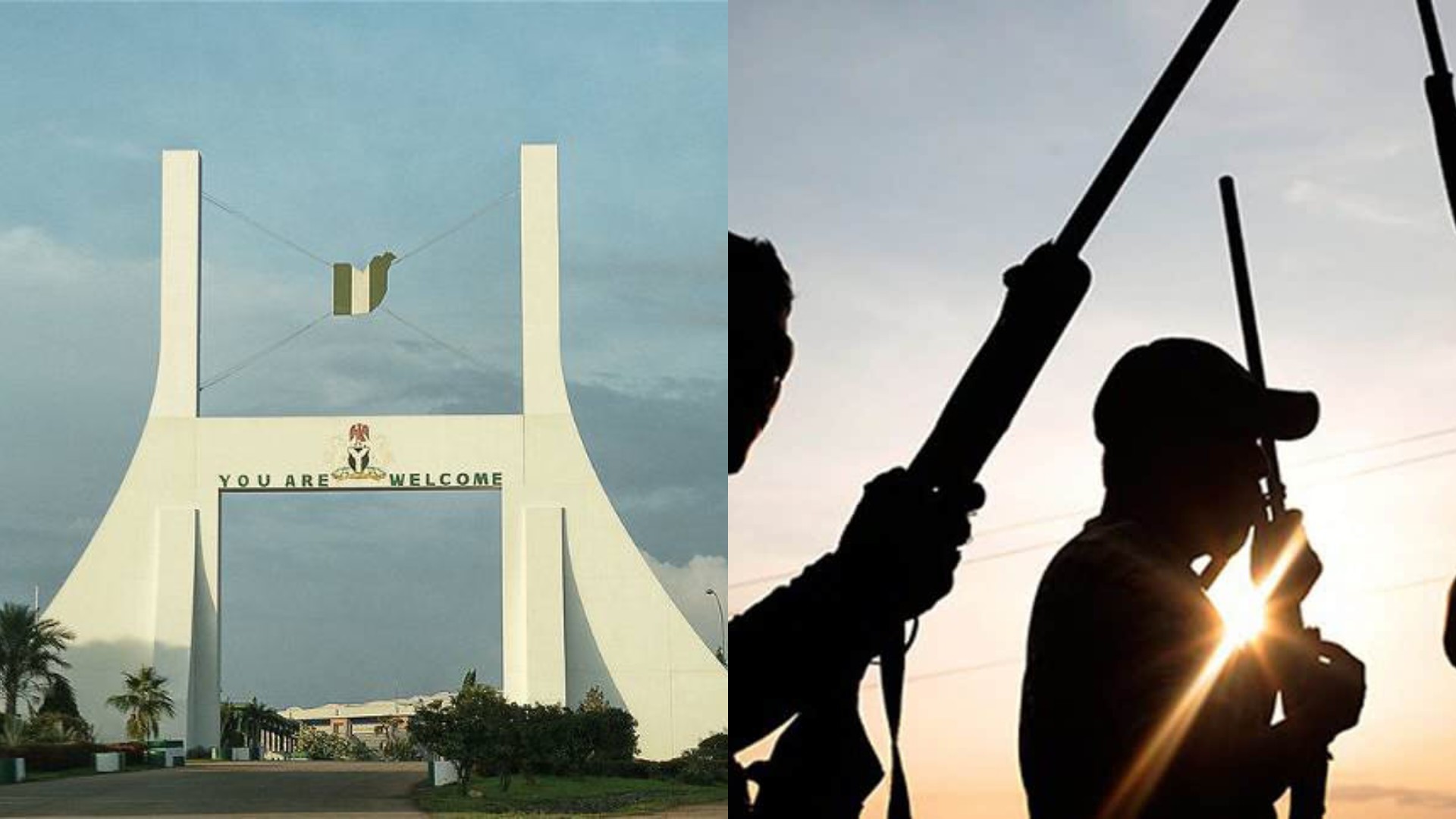 Gunmen have attacked a popular Estate in Abuja
Three persons were taken away during the operation
Three persons have been abducted after gunmen suspected to be bandits invaded Grow Homes Estate along Kuchibiyi in the Kubwa area of the Federal Capital Territory, Abuja.
This is happening barely eight months after nine persons were kidnapped in the estate.
According to sources, the incident occured at about 9pm on Thursday.
The gunmen numbering about 20 began their operations by shooting sporadically to scare off people and then proceeded to whisk away a newly married couple and another man.
Before leaving they disconnected the alert systems of the houses.
The kidnappers got away through a bush track linking the community to another village.
A security source at the estate, who insisted on anonymity because he was not authorized to speak to the press said:
On Thursday around 9pm, we (vigilante) heard a gunshot. After hearing the sound, we and some Nigeria Mobile Police (MOPOL) officers searched around to locate it.

"On our way, we saw one of us. He told us they were kidnappers, numbering over 20. He was shot in his hand. At that point, we heard another gunshot. They were shooting at us, while the officers were shooting too.

"We had to stop the counter attack because of their number. They took away three persons; a couple and a man. The kidnappers haven't contacted anyone yet."
---
A'Court Ruling: Police Issue Warning Against Planned Protest In Kano
Sanwo-Olu Pledges To Stop Street Begging In Lagos
Breaking: NLC, TUC Call Off Strike
Strike: Ondo Government Urges Labour to Stay Civil
Just In: "We've Arrested Ajaero's Attackers" – Nuhu Ribadu
Strike: Labour Instructs Workers to Step Up Momentum
Breaking: Affiliated Unions Join NLC Nationwide Strike
Just In: ASUU Issues Directive For Members to Join Nationwide Strike
Breaking: NLC, TUC To Begin Nationwide Strike At Midnight