Internet Sensation Happie Boys Arrested in Cyprus, Sent to Prison
Popular social media sensation Happie Boys have reportedly been arrested and remanded in a prison at Cyprus.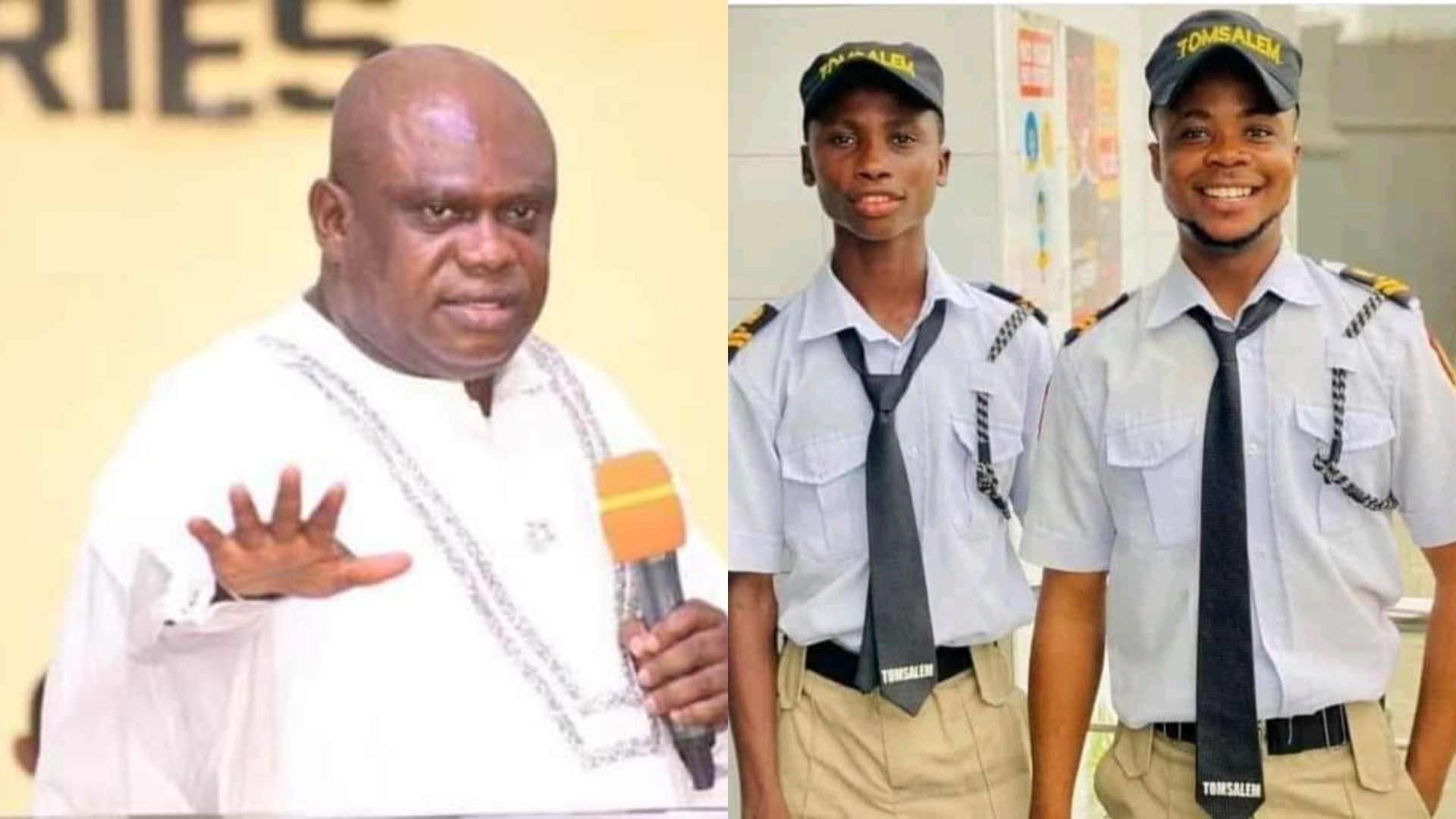 Happie Boys have reportedly been apprehended
The reason for their arrest is not yet known
Former security guards and internet sensations, Happie Boys, have found themselves in a legal predicament in Cyprus, as they've been arrested and remanded in an underground prison for an unknown offense.
The duo, who rose to fame after being dismissed from their jobs at an eatery in Aba, Abia state for dancing while on duty, had initially received a scholarship from Apostle Chibuzor Chinyere, the founder of Omega Power Ministries (OPM), to study in Cyprus.
Their journey took a sour turn when a video surfaced online in which they accused the Apostle of abandoning them in Cyprus.
The pastor clarified that he had advised them to return to Nigeria due to economic difficulties caused by fluctuating exchange rates.
Disappointed by their actions, Chinyere offered them the choice to continue their studies either in Nigeria or the Benin Republic.
In response, Happie Boys expressed gratitude but declined further scholarships or financial assistance from the church.
See how Nigerians are reacting to the arrest of the Happie boys:
Emeka Godwin wrote:
Karma is real, when you throw ball on the wall it must surely bounce back to you.
Emmanuel Kingable:
Karma is dealing with them for their ungratefulness toward a man who has done so much to give them a better life.
Omojesu Mark:
Well this is a good development, never fight the finger that feed you don't try it at all.
Emilia Mbamara:
The beginning of good things for them,from prison to naija,they must reach their destination in peace,that is learning in a hard way
Precious Hannah Job:
I observe something in this Nigeria.

If Nigerians love you eeee, just forget you are made already but if they hâté you omo your own is finished. I pray God intervention in una live
---
Shettima chairs NEC meeting in Presidential villa
"A Proper Nuisance" – Don Jazzy replies to Daniel Regha's advise on adopting a child
Happie Boys deported back to Nigeria
Mr Ibu: There's no money in Nollywood – Comedian Akpororo tells Very Dark Man
Bukola Saraki didn't clear Mr Ibu's medical bills – Very Dark Man reveals truth [Video]
Breaking: Wanted Instagram big boy 'Killaboi' finally arrested
Nigerian gospel singer causes stir after arriving church in coffin [Photos]
Reality TV Star Uriel Speaks on Dating Very Dark Man after he dressed nicely at an event
I work hard for my money, my success not linked to men – Ashmusy