Promising Nigerian First Class Graduate dies in accident days after burying father
A Nigerian first class graduate Chidera John has died in a fatal accident shortly after burying her father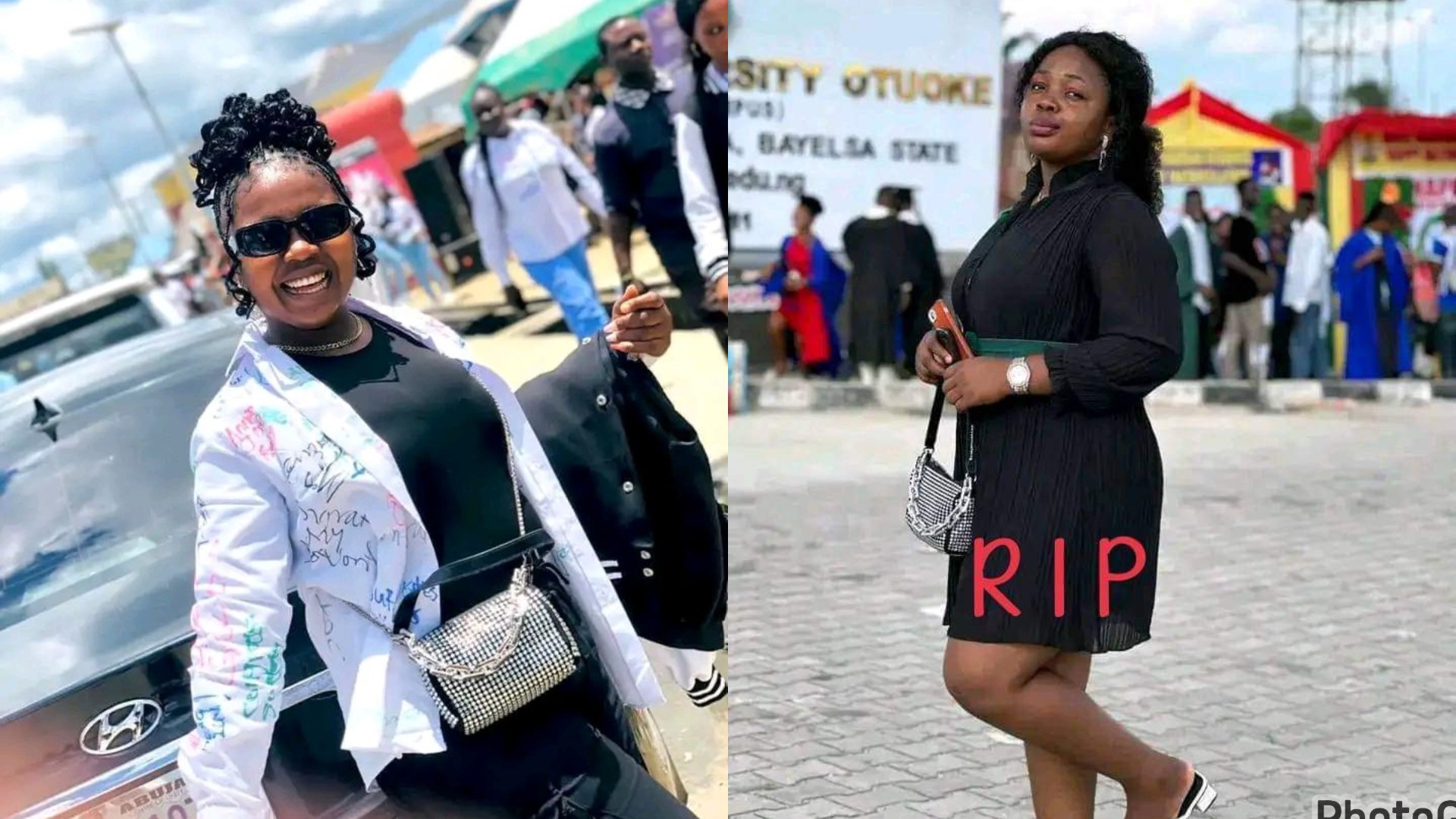 Nigerians are mourning the death of a promising graduate Chidera John
She died ten days after burying her own father
Chidera John, a 22-year-old Nigerian lady who graduated with first-class honors in Biochemistry, has tragically passed away just one month after burying her father.
On September 21st, 2023, Chidera bid farewell to her beloved father as he was laid to rest.
Only nine days later, on September 30th, she celebrated her academic achievement, having graduated with top honors in Biochemistry.
However, this joyous occasion was marred by a sudden and devastating accident. On October 14th, Chidera's life was abruptly cut short in a fatal accident.
Nigerians are mourning the loss of this promising young scholar.
See comments below:
Precious Williams:
I have been crying since I get to hear this news. May God console her family. A great loss! Accept my condolence dear.
Successfully Inemo:
I felt so sad hearing this news, The Lord will grant you a perfect resting place dear dera.
Amara Lilian:
An enemy did this..
May they never have peace until they go to the great beyond.

Rest in peace beautiful lady.
Rita Ijeoma:
She was my first school mother👩‍❤️‍💋‍👩🤱 in IHGC umugasi, I learnt alot from her …..
Even after my secondary school days we were still in touch🫂, I told you of my career you told me how is going to be had but I should never give up😩, u have invited me so many times but I wasn't able to come around because of my time 😭and I apologize to you, u said u understand chaii God am not going to ask why she but plz for the sake of her mother, her late father, Mary mother of God plz accept her soul in kingdom Amen ✨🙏🙌
RIP snr Chidera John victory 🌹♥️
---
A'Court Ruling: Police Issue Warning Against Planned Protest In Kano
Sanwo-Olu Pledges To Stop Street Begging In Lagos
Breaking: NLC, TUC Call Off Strike
Strike: Ondo Government Urges Labour to Stay Civil
Just In: "We've Arrested Ajaero's Attackers" – Nuhu Ribadu
Strike: Labour Instructs Workers to Step Up Momentum
Breaking: Affiliated Unions Join NLC Nationwide Strike
Just In: ASUU Issues Directive For Members to Join Nationwide Strike
Breaking: NLC, TUC To Begin Nationwide Strike At Midnight